Ooops, too much CO2 in the Ocean ? ->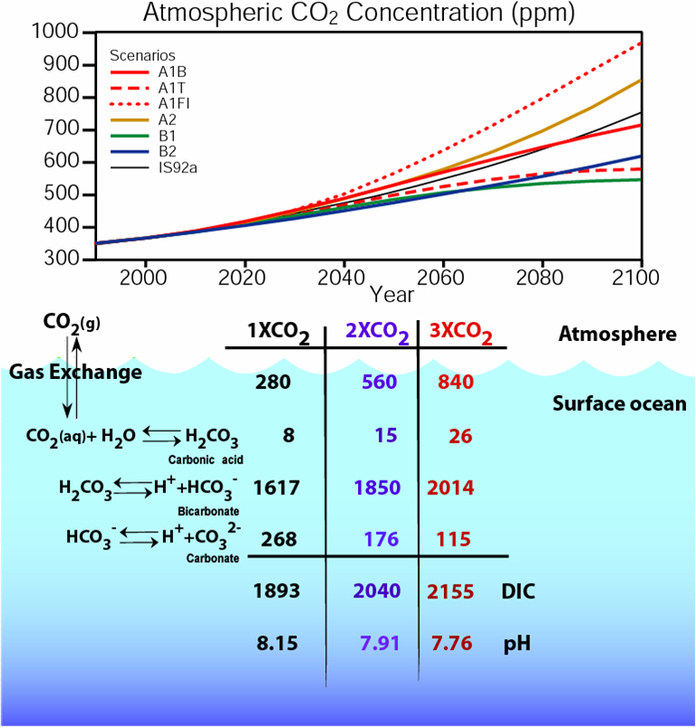 https://www.pmel.noaa.gov/co2/story/Ocean+Carbon+Uptake
PLANTS CANNOT SURVIVE WITH TOO MUCH CO2 IN THE ATHMOSPHERE !!! THEY CANNOT PRODUCE OXYGEN ANYMORE AND WILL DIE.
CO2 GOES UP STRAIGHT EVERY DAY. MY FRIENDS FROM MAUNA LOA OBSERVATORY PROOVED IT. THEY HAVE THE LASERS.
https://en.wikipedia.org/wiki/Keeling_Curve
Nature magazine tells the Opposite ->
https://www.nature.com/articles/ncomms13428
The Guardian says THAT ->
https://www.theguardian.com/environment/climate-consensus-97-per-cent/2016/sep/19/new-study-undercuts-favorite-climate-myth-more-co2-is-good-for-plants
There's a Stanford study. I have not read it yet, but I will do, tomorrow.
CLIMATE CATASTROPHE IS A FACT. I THINK THERE IS SOMEBODY NOT HONEST WITH US. E.G. USA STATE DEPARTEMENT FOR ENERGY & FUEL ?
GLOBAL DEATH BY DUMBNESS OF SOME FINANCIAL RICH MANKIND… UPPER 10.000 – YOU WON'T MAKE ANY PROFIT. BELIEVE. EVEN IN CHRIST.
__________________________________________________
SHELLS.
These shells still look nice. I have seen other shells at the beaches. Sad shells with arge damages by losing their chalk structure off souring of the oceans. They need some minerals to survive and less sour. Beach walk in about 42 years and happy lucky children with a future and a real perspective at your side, collecting healthy shells ?
Yeah ! 🙂
***
BUT:
THIS U.S. STATEMENT IS WRONG ->
https://www.pmel.noaa.gov/co2/story/Ocean+Carbon+Storage
https://www.pmel.noaa.gov/co2/story/Coastal+Carbon+Dynamics
SORRY, THAT LOKS LIKE DUMB SHIT FOR ME. WE WILL BE DEAD BEFORE THE CO2 MIGHT BE STORED FOR LONG TIME LAPSE IN FORM OF CARBONATE. BECAUSE THE OCEANS GET TOO SOUR TOO QUICK !
THE POLES AND GLACIERS ARE REAL MELTING, WE GOT MICROPLASTIC AND PFC IN THE WATER, WE GOT DYING SHELLS AND CRABS. AND ANIMAL PLANCTON IS DYING, TOO. WHEN THERE WILL BE NO MORE PLANCTON; END OF GAME.
WE HAVE AN OVER>HEATED ATHMOSPHERE WITH MORE & MORE DESERTATION OF LANDMASS… STORING CO2 IN CARBONATE IN – PERHAPS 150 YEARS DOES NOT HELP.
AND I DON'T UNDERSTAND THE CHEMICAL PROCESS OF CHANGING H2CO3 INTO CARBONATE. IS THIS DONE BY SUNLIGHT ??? ***
_____________________________________________________________________
THIS IS THE CURRENT REAL PROCESS (SOME GERMAN LINKS) ->
https://www.nationalgeographic.com/environment/oceans/critical-issues-ocean-acidification/
https://de.wikipedia.org/wiki/Ruderfu%C3%9Fkrebse
https://de.wikipedia.org/wiki/Versauerung_der_Meere
https://de.wikipedia.org/wiki/PH-Wert
http://www.3sat.de/page/?source=/nano/umwelt/159921/index.html
I STILL WANT TO SEE THIS LOVELY BEAUTINESS WHEN I WILL DIVE WITH OCEAN D RAMSEY & MY FAMILY & FRIENDS IN ABOUT 50 YEARS ->
___________________________________________________
Solution:
http://www.mmdsizers.com/products/sizers
https://de.wikipedia.org/wiki/Calciumhydrogencarbonat -> against "calcareous carbonic acid" (CO2 bound in the ocean).
Acidification by dissolved CO2 counteracts the presence of calcium carbonate (CaCO3), which acts as a chemical buffer system with hydrogen carbonate and carbonate ions (→ buffer solution) and thus binds protons.
Solution? Remove massive mountains or earth that binds limestone as ultrafine dust into the ocean waters, and – if possible – avoid applying them dissolved as sludge into the oceans. Just give the fine dust controlled via special systems into as CaCO3 enriched sweet water the rivers.
Perhaps wihin our GLOBAL NUCLEAR-HYBRID DRIVEN "Wash Machine"-Project, to clean all the waste out of the environment, that I will describe the next days  ? 😀
Here's some stuff of CaCo3 lying arround, e.g. ->
https://en.wikipedia.org/wiki/The_Blue_Marble
https://en.wikipedia.org/wiki/Notch_Peak
https://en.wikipedia.org/wiki/Dolomites
https://fr.wikipedia.org/wiki/Marbre_de_Carrare
https://en.wikipedia.org/wiki/Northern_Limestone_Alps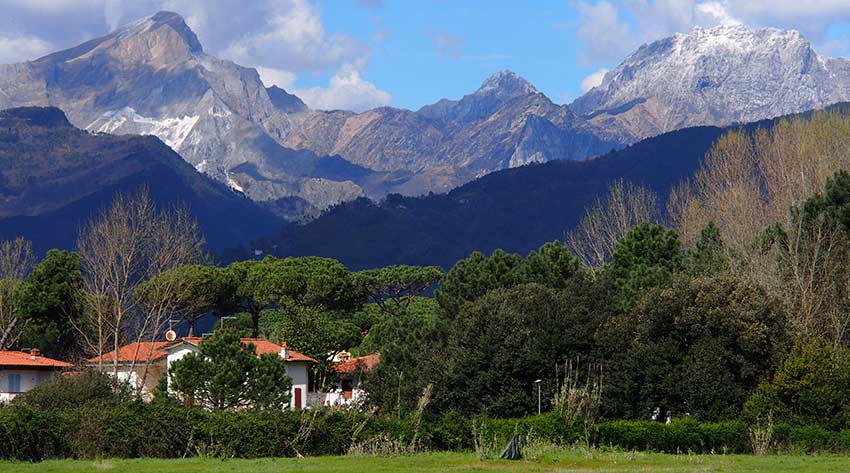 Find more places. Just scoop Out these wonderful places of nature and holyness. Dig deeper ! And please calculate the final amount of adding CaCO3 to fix the H2CO3 issues/problems  finally in the year 2073, when I want to get 100 years old.
Have a look ! When neccessary, I will use my Marble Geometrics for that project ->
Too simple? Please calculate how many gigas or just thousand megatons we need to keep the B1 value at least stable. In 2016 we had about 90 GT of the damn CO2 applied into the oceans. Fuck !!!
So we need to apply about minimum 23 GIGATONS OF CaCO3 into the Oceans very quick, to fix the B1. And urgent STOP CO2 emmissions ! Begin NOW. Just use your calculator and the tongue, when tasting some ocean water and look at the shells on the beach. Sad ! I feel so, sorry.
Meanwhile, please drastically introduce for People with Cars "Private Sunday Driving", during the week ONLY and EXCLUSIVELY Public Transportation. Air traffic etc. has to be done only by demand and with much higher prices to pay the bills.
!!! And most of all, simply save CO2 in any case, DALLI DALLI !!! So, leave your damn BMW & Benz in the garage, and use the public transportation systems and LED, NOW ! And think about the PHASE COMPENSATOR PROJECT ->
Practical Physics Questions – Do we need a household PHASE COMPENSATOR for saving Energy ?
Also massively save electricity, gas and oil. Save energy. Save CO2. Avoid warming the Globus with bad gases and grow plants whereever you can.
YES WE CAN !!!
Otherwise we have effectively still lasting 30-42, max. 50 years. And then, as hungry humanity, we will inhabit a desert without breathing air, because the gas exchange of the atmosphere is destroyed by the dead ocean. Our children and grandchildren will die in a nightmare. Uglier than a nuclear holocaust with approximately 50% deaths in the first 5 years. 80% in 10 years, and 98% in the following 25 years after the nuclear winter would have begun…
If you do not believe it, read the articles, the scientists worldwide ask and answer you any question. If we do not do that aquarium chalking, we can also race against the next motorway bridge pier or jump off the balcony. A simpy bad Knife goes too.
***
Alternatively, some Schlauberger's will now come up with the idea of ​​mixing surface water with deep-sea water (very oxygen-rich and low-CO2); ouch! Chaos theory also works with such actions, especially since nobody has any idea how to realize this technically, and how to stop further CO2-emmissions and the dumbness of people. So to speak, a deep-sea bubbler, who then turns off the Gulf Stream and his brothers at the colossal end. Ouch !
***
WE NEED TO GREEN THE EARTH WITH PLANTS. NOT ONLY TREES.
WE NEED CITRUS, ANY FRUITS AND VEGETABLES; COCOS; PALM TREES, EVERYTHING THAT GIVES US OIL, SOURS AND ANY OTHER STUFF FOR AN ECOLOGICAL REBUILD OF OUR CIVILIZATION.
I WANT TO TAKE THE HARD BUT GOOD WAY. THE POWERFUL ONE. THE GRATEFUL. THE CHRIST'S ONE. PEOPLE WORKING TOGETHER AS HARD AS WE ALL CAN. SAVING AS MUCH ENERGY AS WE CAN, WITHOUT LOSING OUR COMFORTS OR OUR TECHNICAL CIVILIZATION. WITHOUT GETTING COLD IN YOUR ROOMS IN WINTER. WITHOUT GETTING HOT IN SUMMER.
BUILDING THE STAR CIVILIZATION. GIVING CHRIST "SALUTE !" WHEN WE HAVE MANAGED IT AND BUILT THE WINTER GARDEN WITH THE NOON COWS ON LUNA. 😀
THE FUEL ISSUE IS ALREADY SOLVED; JUST USE HYDROGEN IN NORMAL MOTORS & ENGINES. YOU JUST NEED TO ADD SOME MUCH OR FEW PLANT OIL ADDITIVES, FOR THE HIGH ENERGY FUEL (H2) BOOST COMPENSATION. THE PLANT OIL PREVENTS & AVOIDS OVERHEATING AND LAST BUT NOT LEAST – IT DELIVERS OILING AND LUBRICATION OF ALL MOTOR PARTS. YOU NEED TO OIL YOUR COMBUSTION CHAMBER.
I CURRENTLY DON'T HAVE THE EXACT FORMULA FOR THIS CLEAN & CO2-NEUTRAL FUEL, BUT WITH YOUR SUPPORT, WE CAN FIND THE BEST WORKING SOLUTION IN A SHORT TIME.
BAYER/MONSANTO HAS TO DESIGN REAL GOOD PLANTS, NOT GENEMODIFIED CRAP TO LEECH MINE AND YOUR BLODD OUT OF OUR BODIES.
AND WHAT WILL BE THE RESULT ?
NO STINKY CARS. A WORLD OF GLANCE. CURED ILLNESS OF A GLOBAL ECOSYSTEM. THE WAY TO THE STARS IS THEN FREE. 😀
BY THE LAW OF MOTHER EARTH AND GOD. NATURE.
MIND OVER DUMBNESS. OKAY ? I LOOK VERY DUMB OUT OF THE CLOTHES. 😉
This post is also available in:
English